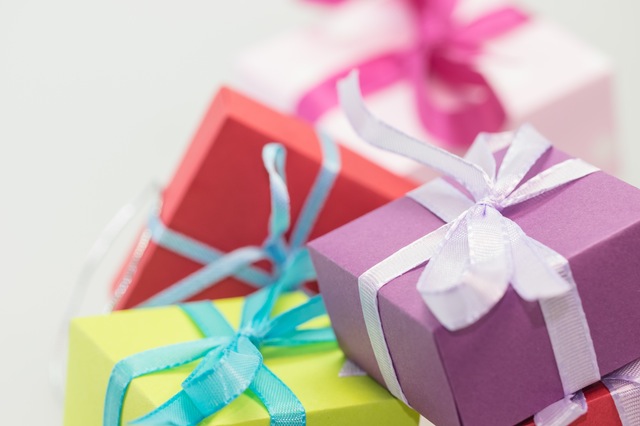 Those who don't understand them may consider them quirky, different, even strange at times. But there's one thing special kids can never be called…dull. As their parents know all too well, special kids have very unique outlooks on life. And that fact is no more evident than during the gift-giving holiday season. 
Recently, we asked parents on our Facebook page a very common question posed during the holiday season:  "What gifts have your special children asked for?" The answers, as one might expect, were quite original. We've shared them below in our letter to Santa:
Dear Santa,
Please grant these wonderful, thoughtful, and creative children the following gifts that they have requested:
2 million dollars. In gold. 
A time machine.
No more homeless children or animals. 
Diet cheer wine.
A bullhorn.
A jar of mayonnaise.
An RV (so she can live in the driveway).
An elephant ride.
A ventriloquist dummy.
An airplane to the beach. 
All the flavors of pudding and jello.
Reptile hides.
A video game from 1985 — available in Japan.
A grandfather clock.
An eyeball backpack. 
White crew socks. 
A shovel and supersonic alarm clock. 
A speed boat.
A roll of quarters.
A tape measure.
A canned ham.
Smoked oysters and crackers.
Duct tape.
A glass eye and a taxidermy moose head.
A baby named Jamal.
A military tank — the real kind.  
A purple puppy.
Two cans of black spray paint.
Dog food for the local animal shelter. 
Borax.
Slime.
Bubble wrap.
A real baby goat.
Throwing knives.
A vampire bat so it will bite his baby sibling and he will have a flying baby.  
A ham radio study guide. 
A huge lump of coal to store in the refrigerator to chip off pieces to sell to those who heat their homes with coal.
Panda care at a zoo. 
Lightbulbs.
Band-Aids.
A pile of rocks.
Do you have a wonderful and original gift request from your child you'd like to share? We'd love to hear it.